I haven't posted in ages! That's not to say that I haven't been cooking. On the contrary, cooking has been keeping me very busy indeed!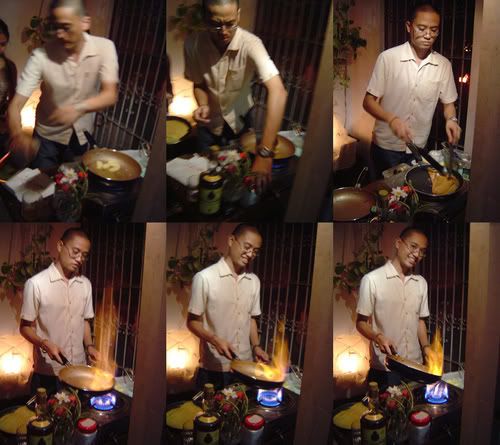 I think I'll just start with what's current, and work my way backwards. Whatever.
Dine & Jam 10's just around the corner. I haven't even started thinking about what I'm gonna serve then. The past two Dine & Jams I didn't decide on the menu til I only had two days to go! Pulling that off was no mean feat, as grocery lists and kitchen timetables all hinge on my menu decisions. I need to get a head start this time.
* * *
Dine & Jam
by
The Regali Kitchen
* * *
to be continued...
Labels: what's for dinner