This is Coffee, our family mutt, now a gourmet dog. Oh he only really eats table scraps but ever since I started chef school his diet has included wild rice, osso buco, grilled lamb chops, pigeon pastel, duck confit, even liver pate with truffle oil!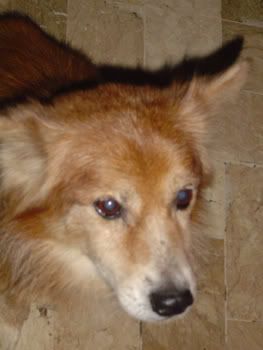 Coffee: "Hey got any more of that yummy brown stuff?"

JB: "What is that, baboy-reflex, or have you got indigestion from all that expensive food?!"